As I mentioned before, my mom, dad, Kristi, Davis and Nicole (Kristi's friend and roommate) came over this past Saturday for lunch. Kate is in LOVE with Kristi's boyfriend, Davis. And by that I mean, she won't have anything to do with anybody else when Davis is around. She flirts with him and wants ALL of his attention. So because of this, my mom and dad brought Kate a bribe to show them some attention- a new toy. Okay, so they didn't really bring it as a bribe for her attention, but I'm sure it was a nice side-benefit. It worked well, until we had to go inside. :)
She is in love with this water table, and I have to say, I think Kevin and I are going to love it just as much. It keeps her entertained and CONTAINED for long periods of time. Now we can be outside and get things done, without chasing Kate all over the place.
And I think Kate's Gigi had just as much fun playing with Kate and the water table.
And because the table raises up to an even higher height, I'm anticipating years of fun with this thing. At least, that's what I'm hoping for!
Now if the rain will just go away so we can go back outside! I'm sick of rain!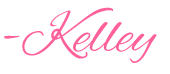 PS: Don't forget to scroll down and check out my
giveaway
from Friday Market Beads. You have until Sunday night at 11:59pm to enter!